Proudly Making Professional Bowling Ball & Lane Products Since 1996
Mix and Match any 6 or 7oz Bottles :
Use the coupon code " 2 " and receive 5% off 2 products
Use " 3 " and receive 10% off 3 products
Use " 4 " and receive 12% off 4 products
Use " 5 " and receive 15% off 5 products
All Prices Include Shipping and Taxes
---
Welcome to the Neo-Tac Family!!!
Wayne Webbs Columbus Bowl
Fun Bowl of Henry County Georgia
Fayetteville Fun Bowl
---
Check Out, Lane Side Reviews on The Drill Room Episode 24, Reviewing Hook-IT Surface Pro 2000

If you like great reviews and educational content, you can find them on YouTube and Facebook
---
Please join our weekly mail list for product promotions, exclusive coupons and other news
Join Here!
Our new Canadian distributor can be found HERE
---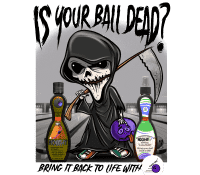 ---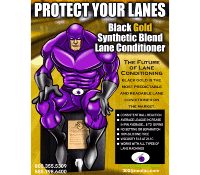 ---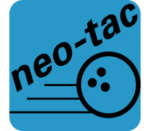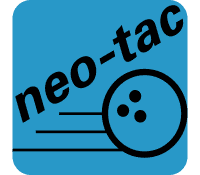 Are You a Pro-Shop or Bowling Distributor? Please Contact Us for Pricing?
Ask About Our Lane Conditioner/Cleaner Sample Program!!
---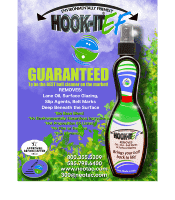 Hook-It EF is Now USBC Approved for Before/After Use
---
Some of Our Customers
Spare Time Center
Liberty Lanes
ABC Gates Bowl
David Small (5 Centers)
Bowl America (7 Centers)
Oak Orchard Lanes
Action Lanes
Customers Testimonials
Thanks for giving Funtime Bowl the samples!! Everything your brochure promoted was spot on. Backends stay consistent and out of range pins have ended. I know of the scores at Gates Bowl, and that was how I convinced Chris to get with you. Looking forward to a great season at Funtime Bowl for all of the bowlers!!

Joe DiCataldo
Funtime Bowl – Lewisberg Tennessee
---
I'm very satisfied with the quality of your products. When we first opened we had a picture of what kind of lane conditions we wanted to produce for our valued customers who are on the more competitive side of the bowling league base. After testing and trying a variety of different conditioners and cleaners we settled on Future synthetic conditioner and the 8:1 cleaner. We have found carry down issues of out of ranges and ball calls almost non-existent. Scores increased all around from different styles of players. Most important to us is we have noticed greater consistency day to day in our lane conditions, and a higher resistance to the ever changing building environment we experience in our large old center — a huge bonus. Thank you.

Russ Vallone
ABC Gates Bowl – Rochester NY
---
Hi Frank, I have no problem endorsing your products. I know I have been using them for over twenty some years. I used Black Gold back in my Ideal Lanes ownership and had a record number of honor scores. My 16 lane center led our association with honor scores that year. Still using your products and to date my scores are great, and I love the way your lane oil does not migrate down the lane and has no transfer to our pin spotters. My customers are happy because they are not getting dirty and there is no smell to your products. Can't tell you how happy we are using your lane oil and cleaner. You may not be the biggest company, but you are the BEST. Thanks for everything!

Dave Williamson
Spare Time Bowling – Cheektowaga NY
---
I am a PBA member and have been a bowling proprietor for 32 years, Local and State HOF, State BPAA and Local BPAA past President, past BPAA BOD. I have been using Neo-Tac products for over 20 years. Frank has also supported the PBA Senior Regional Tournament we have had at this center for 20+ years. Neo-Tac has some of the best quality products on the market!

Bill Wammes
Al-Mar Lanes – Bowling Green OH
---
We have found Black Gold to be a fantastic lane conditioner, providing a very predictable ball reaction with minimal carry-down on our lanes. When coupled with Future lane cleaner, it is a very cost-effective combination that serves our center's bowlers well. Frank and team at Neo-Tac have been a great partner of ours, with rocket-fast shipping and great service.

Craig Huegen
Bartelso Bowl – Bartelso IL
---